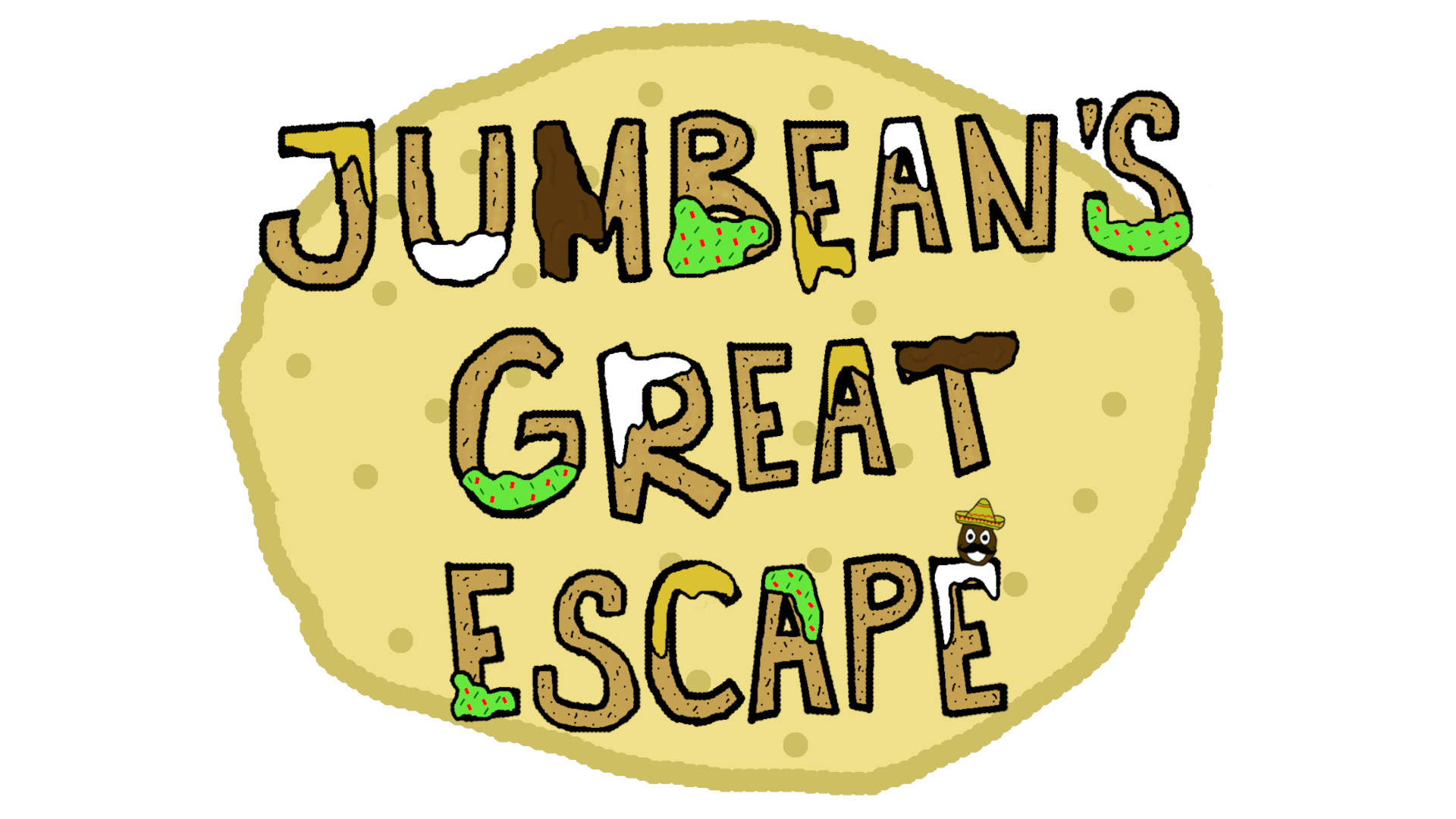 JumBean's Great Escape
About:
Save JumBean, the Mexican jumping bean, by guiding him up the nacho chips to his escape from being eaten.
Controls:
Jump - Space or Left Click
Collaborators:
This game was made for the GMTK 2020 Game Jam by:
ShockingShots - Twitter - YouTube
Programming
Game Design
Level Design
Sara Bustamante - Portfolio
Download
Download
JumBeans Great Escape v1-0.zip
20 MB
Install instructions
When the game is downloaded:
Unzip the folder.
Open the "JumBeans Great Escape.exe" file and the game will begin.
Have fun and thank you for your support <3
Comments
Log in with itch.io to leave a comment.
What's your fastest time?

Mine is 07:56:439 :)
This is pretty fun, maybe make it less punishing because its incredibly frustrating when you lose a lot of progress :)
That's fair and makes sense. It's meant to be a rage game inspired by Getting Over It with Bennet Fodey, so a little frustration is expected. However, after receiving other feedback, I think giving the player more of a reason to keep going would've helped a lot.
I definitely felt some rage. I will say it did make me want to play again. I had my girlfriend play this game and this was the only game she wanted to play again! So good job on inspiring that behavior haha. I think this game has a lot of potential, you should consider keeping it in development.
Thank you, I'm glad you and your girlfriend both liked it and thought it was fun. Requests to continue development after a jam are some of the highest compliments I believe a dev can receive, so thank you :)